Our mission is to provide the highest quality Abatement and Demolition services while taking care of people's health and the environment.
LOI Environmental & Demolition Services management team has worked together since 1987. LOI Environmental & Demolition Services field supervisors and laborers have worked in the industry for between 8 and 25 years, primarily for LOI. We provide our customers with high quality knowledge, skill and responsiveness, regardless of the size of the project. We take a straightforward, courteous approach with our customers and gain satisfaction in the fact that so many customer relationships have been ongoing for many years. Providing continuous service is so valuable when working with owners and multiple building issues that come up over the years!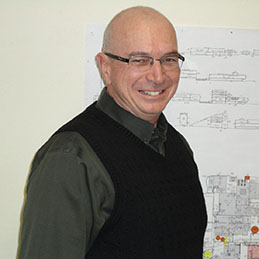 John Mayer
President
---
John and his father started Lake Oswego Insulation in 1976 installing commercial and residential insulation. In 1985 they transitioned into performing environmental services, and shortly thereafter John became President and later sole owner as LOI grew to be an industry leader in asbestos abatement. Later, he guided the company's expansion into lead-based paint removal and mold remediation. In 2011, he expanded operations further to include demolition services.
John spends most of his free time with his daughter. He enjoys teaching her the game of golf on the weekends. His favorite thing in the world is his finger touch handshake with his daughter. His favorite iPhone app is the Flashlight.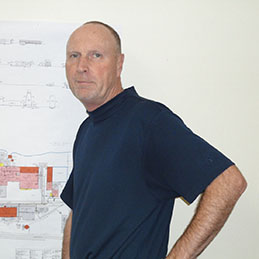 Ken Brien
Vice President of Environmental Services
---
Ken started out as a field supervisor in abatement. In 1987 he became one of the primary estimators / project managers for the company. He also supervises the field employees as well as coordinating scheduling and day-to-day site operations. Recently Ken was made Vice-President of Environmental Services.
Ken enjoys taking walks with his new black lab puppy, Gus. On weekends he attends to yard work and his honey-do list and then takes his fiancé out for date night. On Sunday he plays 36 holes of golf. Ken's favorite iPhone app. is Golf Club Atlas.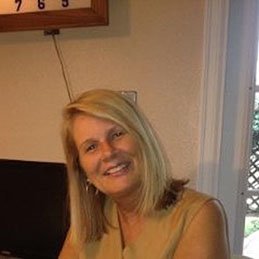 Juanita Amacher
Chief Financial Officer
---
As Chief Financial Officer, Juanita Amacher brings over 36 years of financial management experience, twenty-five of those years in the construction industry. In this role, Juanita directs all financial aspects of the business including accounting practices, budgeting, financial planning, interfacing with the financial community, financial analysis, acquisitions and ventures, and monitoring of financial performance. Prior to joining LOI Juanita worked as a Group Claims Manager for Northwest Administrators and a Life and Disability Claims Manager for First Far West Insurance. Juanita earned her Management Certificate at Portland Community College and is a Certified Life Coach and MVA.
Juanita enjoys good food, good wine and spa days with her girlfriends. On weekends she likes to go to the beach with her fiancé and their dog. Her favorite iPhone app is My Fitness Pal.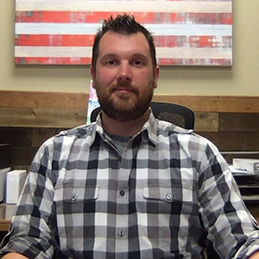 Ben Amacher
Vice President of Demolition Services
---
Ben started off in IT in 2011. He worked for a year before moving into a sales assistant role. He then spent two years learning the inner workings of estimating and became an demolition estimator project manager in 2014
During his off time Ben coaches high school girls' basketball. His favorite app is Wine Cellar Tracker.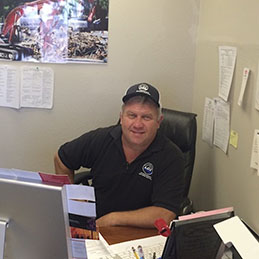 Shanon Sanders
Estimator/Project Manager, Southern District
---
Shanon first worked at LOI as a certified asbestos supervisor from 1986-92, then left LOI to work in the industry closer to his home in Eugene. During this time he became an estimator and project manager. In 2012 he returned to LOI to implement and then run LOI operations in Eugene, and now he provides demolition and abatement services for LOI's customers located in Oregon's mid-valley area.
Shanon enjoys going on outings with his family and takes especial pride in his Irish heritage. His favorite app is apple juice.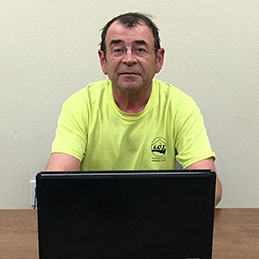 Greg Randol
Estimator/Project Manager, Portland District
---
Greg began with LOI in 1990 as a certified asbestos abatement worker, quickly worked up to supervisor, and in 2000 became the Warehouse Supervisor and Safety Committee Chairperson. Recently, after many, many years supplying projects and enhancing safety, he has transitioned into project estimation and management. He specializes in assisting customers with service and maintenance projects.
Greg keeps busy home-brewing beer, walking his dog Enso, and doing handyman projects, at his own house and at those of his many grateful colleagues. His favorite app is not an app; it is the 'off' button on his phone.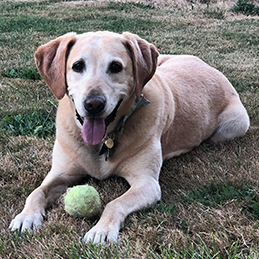 Harlo
Vice President of Building Security
---
Harlo started off in home security. Her main goal was to clean up the neighborhood and keep it safe. Harlo attended school at Petco High before realizing she was too advanced and dropped out. A few months ago her owner started working for LOI Environmental and Demolition Services and she took over the security there.
Harlo loves spending time with her roommate Blitz and her older brother Jax. Her favorite things in the world are the Dingos from Petco. On the weekend she enjoys long walks downtown with her owner. Her favorite app is the GPS app because she hates getting lost.